Now listening to:
Paul Brady - Marriage Made in Hollywood


---
Upcoming reviews:
The Brandos - Over the Border
The Breeders - Cannonball
Brian Setzer Orchestra - Guitar Slinger


---
Upcoming releases:
01/17 Twilight Sad - It Won't Be Like This...
01/18 Sharon van Etten - Remind Me Tomorrow
01/18 De Staat - Bubble Gum
01/18 Wannes van Capelle & Broeder Dieleman
01/25 Indian Askin - Another Round
01/25 Blood Red Shoes - Get Tragic
01/25 Bertolf - Big Shadows of Small...
01/25 Balthazar - Fever
02/01 EX:RE - EX:RE
02/01 White Lies - Five
02/01 Beirut - Gallipoli
02/01 Jerry Hormone Ego Trip - Swingt de Pan Uit!
02/15 Ry X - Unfurl
02/22 Mercy John - Let It Go Easy
03/08 Amanda Palmer - There Will Be No...


---
Latest buys/gifts:
Broeder Dieleman - Uut de Bron
Broeder Dieleman - Komma
The Breeders - Last Splash
Alamo Race Track - Swan Lake
The Breeders - Do You Love Me Now


---
Upcoming shows:
06/30
Band of Horses [Amstelveen]
---
Recently visited shows:
03/11
27/10
20/10
12/10
20 &
21/09


Het Zesde Metaal, Wardrobe
Saint Agnes, Joan Franka
Frank Turner, Pup, Xylaroo
Broeder Dieleman
Ecca Vandal, Ocean Alley, Cleopatrick, Tamino, LIFE, Faces on TV, Royaume, Milkywhale, Christof van der Ven, Ane Brun
---
9 of my personal favorites:
Anywhen - The Opiates
Afghan Whigs - Gentlemen
Deep Purple - Made in Japan
Ane Brun - My Temporary Dive
Madrugada - The Deep End
Kashmir - No Balance Palace
Noir Desir - Des Visages des Figures
Band of Horses - Cease to Begin
Black Atlantic - Darkling, I Listen


---
Currently reading:
De Beste Muziek Verhalen van 1945 tot Nu
samengesteld en ingeleid door Leon Verdonschot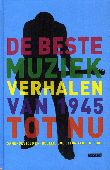 ---
Websites:
Best Kept Secret Festival
Breda Barst
Cross-Linx
Grasnapolsky
Haldern Pop Festival
Incubate
Metropolis
Naked Song Festival
Totaalfestival Bladel
3 voor 12 luisterpaal
Alt*Country*NL
---
Clubs:
Willem II, Den Bosch
Roepaen, Ottersum
Mezz, Breda
013, Tilburg
Effenaar, Eindhoven
Rotown, Rotterdam


---
Complete CD list
download in Excel format




Paul Brady
Spirits Colliding

posted [14.01.2019]
released [1995]
[sub]genre: singer-songwriter

rating:





Comment:

My father had been a farmer for his entire life, when he first sold his cows and then sold his land in the late 80s. He started working as a labourer at the harbour. He drove a company car in which he picked up colleagues, most of them half his age. Although my dad preferred listening to the radio, the younger guys perferred music. And as such CDs ended up in his car; one of which was never reclaimed: Bonnie Raitt - Luck of the Draw. As a youngster Paul Brady fed on all available music, whether it was soul or rock 'n roll, blues or folk. When in the late 60s interest in traditional Irish music rose Brady joined The Johnstons and eventually the last two years of Planxty (Christy Moore, Donnal Lunny, Liam O'Flynn and Andy Irvine). A partnership with Andy Irvine and loads of session work later Paul Brady launched his solo carreer with the 1978 Welcome Here Kind Stranger, which featured traditional material only. From here on Brady developed himself as a singer songwriter, drawing from everything that teenage hunger added to his toolbox. By now he has released 10 albums of original work, unframeable yet all rooted in folk heritage. Paul Brady never wrote specifically for other artists, but Tina Turner's version of Paradise is Here was the start of many of his songs being covered. As Bonnie Raitt's favourite songwriter, he wrote her Luck of the Draw, which took me 30 years since the album crossed my path. A lot of Spirits Colliding songs were covered as well, most notable Mary Black's I Will Be There, Joe Cocker's Love Made a Promise and Bonnie Raitt's Marriage Made in Hollywood. The last being my favourite song on the album. Spirits Colliding is a proper singer songwriter album with this typical 90s feel; an occasional keyboard we could do without, some 'ooh baby' and 'yeah' fillers and phrases that tickle my imagination in an unpleasant way (I want you to want me, the way that I want you, a coming together, in a physical way). Anyhow an album and an artist worth spending time on and digging into. And it lead me back to this nice early 90s teenage memory.
I Want You to Want Me
Trust in You
World Is What You Make It
Marriage Made in Hollywood
Help Me to Believe
You're the One
I Will Be There
After the Party's Over
Just in Time
Love Made a Promise
Beautiful World


The Boxer Rebellion
Promises

posted [11.11.2018]
released [2013]
[sub]genre: Alt Rock

rating:





Comment:

The Boxer Rebillion was an anti-foreign, anti-colonial and anti-Christian uprising that took place in China between 1899 and 1901, according to Wikipedia. Rather anti. In an interview on the MV Remix Rock blog Adam Harrison explains that it was only due to the difficulty of finding a new band name that they ended up in a historical encyclopedia. The Boxer Rebellion was chosen for no other reason than the sound of it. Tennessee born and bred Nathan Nicholson who plays keyboards, guitar and sings with the band had left his hometown to move to London after the death of his mother. Nathan befriended guitarist Todd Howe through a musicians website. Their first band Slippermen took off with the addition of Piers Hewitt on drums and Rob Loflin on bass, later to be replaced by Harrison. To cut a long story short Slippermen received little commercial succes, so the four reworked their sound and renamed their band. After opening slots for A Perfect Circle, Lenny Kravitz, The Cooper Temple Clause and Keane, Poptones offered the band their first (and only) recording deal. Two weeks after releasing their debut the Poptones label imploded, leaving the band unsigned ever since. From that moment on the band funded their tours and recording sessions themselves. Their 2009 full length Union was released directly on iTunes without a physical copy in stores, simply because the band couldn't afford it. And as a result the album could not enter the UK charts. That's when the rebellion against 'the system' started to make sense. The band however didn't go unnoticed and songs were used in movies, series, commercials and video games. In 2013 the release of Promises' first single Diamonds drew the attention of Dutch radio DJs. The song became MegaHit and after extensive airplay ended as Daft Punk's Get Lucky runner up on the song of the year contest. That's probably how it ended up on my pile. On Promises the band blends The Killers (Always) and the Verve with some U2 (Fragile) influences resulting in anything from melodic ballads to big stage anthems (Dream and Promises). Pleasant mainstream alternative but could do with just a bit more anti.
Diamonds
Fragile
Always
Take Me Back
Low
Keep Moving
New York
Safe House
You Belong to Me
Dream
Promises


Bonnie Prince Billy
Best Troubadour

posted [09.10.2018]
released [2017]
[sub]genre: country

rating:





Comment:

Bonnie Prince Billy - though a mysterious man - always made a modest impression on me. So, he made me frown when he named his latest release Best Troubadour. If he indeed was referring to himself, I might've needed to reconsider my personal opinion on the man. Best Troubadour is not about Bonnie Prince Billy, but his salute to one of the last country music outlaws, Merle Haggard, who died on his 79th birthday just a year before. Billy had been working on a live set of Haggard songs as early as 2015. So a posthumus tribute was never the intention. Though Billy chose songs from Haggard's entire 50 year spanning career, he shows specific interest in the 1980s material. Song undervalued due to the post-outlaw production fashion of the time, but next level songwriting. Bonnie Prince Billies lo-fi indie folk arrangements showcase the essence of their beauty. Hazy female vocals and David Rawlins-like guitar playing, a saxophone that reminds me of Van Morrison and flute overdubs that somehow tend to make me nervous all contribute to my curiousity for the man Haggard, a rebel by birth, trouble his middle name. A fight the system kinda guy, who bought himself out of a record deal when the company refused to release Me and Cripple Soldiers Give a Damn. The man who called Gram Parsons a pussy; a good writer, but just a long haired kid, when withdrawing from producing his first solo album. Okay, calling Gram Parsons a wooz made me frown once more, but him performing Townes van Zandt and Blaze Foley songs made up for that. Bonnie Prince Billy does him - and Blaze Foley - proud. Salute!
The Fugitive
I'm Always on a Mountain when I Fall
The Day the Rains Came
Haggard (Like I've Never Been Before)
I Always Get Lucky With You
Leonard
My Old Pal
Roses in the Winter
Some of Us Fly
Wouldn't That Be Something
Pray
That's The Way Love Goes
Nobody's Darling
What I Hate (exerpt)
I Am What I Am
If I Could Only Fly