Now listening to:
Blackfield - Blackfield


---
Upcoming reviews:
Scrapper Blackwell - Hard Time Blues
Blue Rodeo - Diamond Mine
Bohren & der Club of Gore - Beileid


---
Upcoming releases:
09/02 Franz Ferdinand - Always Ascending
09/02 Alela Diane - Cusp
09/02 Awkward I - Kyd
09/02 Joan as Police Woman - Damn Devotion
16/02 Afterpartees - Life is Easy
16/02 Car Seat Headrest - Twin Fantasy
16/02 Jeugd van Tegenwoordig - Leuk
23/02 Grant-Lee Phillips - Widdershins
23/02 Claw Boys Claw - It's Not Me...
23/02 Fever Ray - Plunge
23/02 Low Anthem - Salt Doll Went To...
02/03 Breeders - All Nerve
02/03 Buffalo Tom - Quiet and Peace
02/03 Moby - Everything Was
09/03 Editors - Violence
16/03 Yo La Tengo - There's A Riot Going On
23/03 Jasper Steverlinck - Night Prayer
23/03 Jack White - Boarding House


---
Latest buys/gifts:
Black Atlantic - Send This Home
Big Joe Williams - Blues Masters
Alamo Race Track - Live
Alamo Race Track - Birds at Home
Bonnie Prince Billy Sings Greatest...


---
Upcoming shows:
09/03
27/06
Oysterband [Luxor, Arnhem] Nine Inch Nails [AFAS, Amsterdam]
---
Recently visited shows:
28/11
03/11
25/10
08/10
19/08

Benjamin Clementine
Ride, Dead Horse One
Quiet Hollers, Christof van der Ven
Ricky Koole & Ocobar
The Kik, Baptiste W. Hamon, Jick Munro & the Amazing Laserbeams, Spirit Family Reunion, The Dawn Brothers

---
9 of my personal favorites:
Anywhen - The Opiates
Afghan Whigs - Gentlemen
Deep Purple - Made in Japan
Ane Brun - My Temporary Dive
Madrugada - The Deep End
Kashmir - No Balance Palace
Noir Desir - Des Visages des Figures
Band of Horses - Cease to Begin
Black Atlantic - Darkling, I Listen


---
Currently reading:
De Beste Muziek Verhalen van 1945 tot Nu
samengesteld en ingeleid door Leon Verdonschot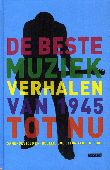 ---
Websites:
Best Kept Secret Festival
Breda Barst
Cross-Linx
Grasnapolsky
Haldern Pop Festival
Incubate
Metropolis
Naked Song Festival
Totaalfestival Bladel
3 voor 12 luisterpaal
Alt*Country*NL
---
Clubs:
Willem II, Den Bosch
Roepaen, Ottersum
Mezz, Breda
013, Tilburg
Effenaar, Eindhoven
Rotown, Rotterdam


---
Complete CD list
download in Excel format




Blackfield
Blackfield

posted [08.02.2018]
released [2004]
[sub]genre: progressive pop

rating:





Comment:

It was my good friend Peter who introduced me to progressive rock music. We visited shows of bands like IQ, Spock's Beard, Riverside, Flower Kings and Porcupine Tree amongst others. These bands are part of the so called retro-prog movement and though rooted in predecessors (not really progressive in that way), they blend in other genres - preferable metal - without hesitation. The result may be lengthy and may contain complex structures and obscure lyrics, but is often far more accessible than symphonic, psychedelic and classic progressive rock. Porcupine Tree appealed to me most and I saw quite a few shows between 2000 and 2007. Frontman Steven Wilson suffers from excessive musical ideas, encouraged by like minded musicians he meets along his journey. Aviv Geffen, Isrealic musician, protest singer and political activist is one of them. Geffen who admired the work of Porcupine Tree invited the band to come over and play Israel in 2000. In pursue of an international carreer Geffen suggests a collaboration, which Wilson agreed to. The project was named Blackfield and the two probably never expected it to last for more than one release. By now 5 albums have seen the light of day. The band toured to promote them, but Wilson took the backseat on albums 3 and 4 due to a busy schedule. As Steven Wilson was declared prog-god by certain media and since Aviv Geffen is a rather unknown fellar (to me) and modest appearance, I always thought of Wilson to be the center of the Blackfield universe. Aviv Geffen however is really quite somebody in Israel. Already in 1993 at the age of 17 he resonates the burden of a generation lost with the song Achshav Meunan, a Hebrew original, translated into It's Cloudy Now with the epic lyric "We're the Fucked Up Generation" on Blackfield's debut. It was in 1995 that Geffen played a rally to support the peace process, where he performed Livkot Lekha (Cry for You), a song that prophesied the tragic assassination of Yitzak Rabin later that night. Songs of Geffen became anthems of Imagine-like status. It's Cloudy Now and The Hole in Me make me connect with Geffen. Though we grew up in different contexts it's Generation X pulling my strings and I only allow misery, loneliness and emptiness in on rare occasions. And this is one.
Open Mind
Blackfield
Glow
Scars
Lullaby
Pain
Summer
Cloudy Now
The Hole in Me
Hello


Black Rebel Motorcycle Club
B.R.M.C.

posted [23.01.2018]
released [2001]
[sub]genre: shoegaze

rating:





Comment:

Quite a few shoegaze pioneers are still around or recently made a come back (The Jesus and Mary Chain, My Bloody Valentine, Slowdive, Ride, Dinosaur Jr). Unlike a lot of 90s bands that squeeze a pension out of their handfull of hits, most early-hour shoegazers release new and positively reviewed material. A rather small underground following - older now but still very loyal - plus the current downloading generation, no possible way will pay for a posh afterlife. Black Rebel Motorcycle Club, named after Marlon Brando's motorcycle gang in the 1953 movie The Wild One, is not part of the old guard, but represents the first shoegaze revival. Uneasily claimed part of the garage rock revival (amongst The White Stripes) BRMC draws from a wider range of influences including punk, psychedelic rock and hard rock. I read an interesting observation in The Guardian's review on BRMC's debut. Namely that a lot of American musical ideas were popularised by British bands: the Animals popularised the blues, the Sex Pistols New York's punk, the Beegees Manhattan's disco and Norman Cook Chicago born acid house. US' Black Rebel Motorcycle Club on the contrary re-popularised this British invention after britpop had taken over the UK. It must have been their stretching the genre that appealed the British. Influences of The Verve, The Catherine Wheel and Kula Shaker can be heard in between distorted bass guitars, repeating structures and obscured vocals. Anyhow, my girlfriend grew up with everything noise, shoegaze and thus Creation Records. I tend to love all thing dark. I guess this is the middle where our worlds meet.
Love Burns
Red Eyes and Tears
Whatever Happened To My Rock 'n Roll
(Punk Song)
Awake
White Palms
As Sure as the Sun
Rifles
Too Real
Spread Your Love
Head Up High
Salvation


The Black Keys
Brothers

posted [02.01.2018]
released [2010]
[sub]genre: garage rock

rating:





Comment:

It was 2001 - and way before their 2010 commercial breakthrough - that Carney and Auerbach came together to record a demo. Carney would provide the recording gear and Auerbach would recruit musicians. None of them showed up, leaving Carney and Auerbach to jam together. Long story cut short: a demo was recorded and The Black Keys born. It was their 2003 release Thickfreakness that attracted positive attention from critics and a British mayonnaise company offering $200.000 to license one of their songs for commercial purposes. At unease with the idea of selling their soul to commerce and afraid to lose credibility with their cult following, they turned the offer down. In debt, struggling to sell albums and frustrated with the lack of succes - living in the shadow of garage rock revival leading act The White Stripes, the band eventually felt forced to license a song to a Nissan automobile commercial. From this point on things went uphill. More songs got licensed, most notably The Desperate Man by Victoria Secret. 2 albums, a wedding crisis, a break-up, a solo project (or two) and a reconciliation later, The Black Keys settled at the legendary Muscle Shoals Studio in Alabama to record Brothers. In search of something outside town and with a Southern feel to it, Muscle Shoals, once home to the likes of The Rolling Stones, Willie Nelson and Aretha Franklin, hadn't been used as a studio for over 25 years. And although nothing but an empty building and Carney, who had just broken up with his wife after a 9 year relationship, claimed: "the last place I wanted to be was the middle of fucking nowhere in Alabama", the sessions were quite productive. Pivotal in Carney's and Auerbach's relationship was Next Girl - the first song they recorded - that Auerbach, even though he hated Carney's ex wife, wrote for his longtime pal. The two singles from Brothers, Tighten Up and Howlin' for You were licensed to sports and video games such as FIFA11, NHL11 and Guitar Hero Live, a Subaru, a Galaxy Note 8 and a Honda CRV commercial, over 20 films / TV series and both MLB's Toronto Blue Jays and NHL's Arizona Coyotes used it as their home run / goal song. That's major exposure! And here's what that brings: 1,500,000 copies sold world wide! Ideals set aside, 'cause someone's gotta put food on the table.
Everlasting Light
Next Girl
Tighten Up
Howlin' for You
She's Long Gone
Black Mud
The Only One
Too Afraid to Love You
Ten Cent Pistol
Sinister Kid
The Go Getter
I'm Not the One
Unknown Brother
Never Gonna Give You Up
These Days