Now listening to:
The Black Keys - Next Girl


---
Upcoming reviews:
Black Rebel Motercycle Club - BRMC
Blackfield - Blackfield
Scrapper Blackwell - Hard Time Blues


---
Upcoming releases:
12/01 BRMC - Wrong Creatures
19/01 Glen Hansard - Between Two Shores
19/01 Tim Knol - Cut the Wire
26/01 Calexico - Thread That Keeps Us
26/01 Nils Frahm - All Melody
26/01 Mary Gauthier - Rifles & Rosary Beads
26/01 Turin Brakes - Invisible Storm
09/02 Franz Ferdinand - Always Ascending
09/02 Alela Diane - Cusp
09/02 Awkward I - Kyd
09/02 Joan as Police Woman - Damn Devotion
16/02 Afterpartees - Life is Easy
23/02 Grant-Lee Phillips - Widdershins
23/02 Fever Ray - Plunge
02/03 Buffalo Tom - Quiet and Peace


---
Latest buys/gifts:
Alamo Race Track - Live
Alamo Race Track - Birds at Home
Bonnie Prince Billy Sings Greatest...
Bonnie Prince Billy - Master and Everyone
Bonnie Prince Billy - Best Troubador


---
Upcoming shows:
09/03
Oysterband [Luxor, Arnhem]
---
Recently visited shows:
28/11
03/11
25/10
08/10
19/08

Benjamin Clementine
Ride, Dead Horse One
Quiet Hollers, Christof van der Ven
Ricky Koole & Ocobar
The Kik, Baptiste W. Hamon, Jick Munro & the Amazing Laserbeams, Spirit Family Reunion, The Dawn Brothers

---
9 of my personal favorites:
Anywhen - The Opiates
Afghan Whigs - Gentlemen
Deep Purple - Made in Japan
Ane Brun - My Temporary Dive
Madrugada - The Deep End
Kashmir - No Balance Palace
Noir Desir - Des Visages des Figures
Band of Horses - Cease to Begin
Black Atlantic - Darkling, I Listen


---
Currently reading:
De Beste Muziek Verhalen van 1945 tot Nu
samengesteld en ingeleid door Leon Verdonschot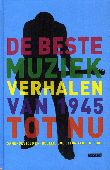 ---
Websites:
Best Kept Secret Festival
Breda Barst
Cross-Linx
Grasnapolsky
Haldern Pop Festival
Incubate
Metropolis
Naked Song Festival
Totaalfestival Bladel
3 voor 12 luisterpaal
Alt*Country*NL
---
Clubs:
Willem II, Den Bosch
Roepaen, Ottersum
Mezz, Breda
013, Tilburg
Effenaar, Eindhoven
Rotown, Rotterdam


---
Complete CD list
download in Excel format




The Black Keys
Brothers

posted [02.01.2018]
released [2010]
[sub]genre: garage rock

rating:





Comment:

It was 2001 - and way before their 2010 commercial breakthrough - that Carney and Auerbach came together to record a demo. Carney would provide the recording gear and Auerbach would recruit musicians. None of them showed up, leaving Carney and Auerbach to jam together. Long story cut short: a demo was recorded and The Black Keys born. It was their 2003 release Thickfreakness that attracted positive attention from critics and a British mayonnaise company offering $200.000 to license one of their songs for commercial purposes. At unease with the idea of selling their soul to commerce and afraid to lose credibility with their cult following, they turned the offer down. In debt, struggling to sell albums and frustrated with the lack of succes - living in the shadow of garage rock revival leading act The White Stripes, the band eventually felt forced to license a song to a Nissan automobile commercial. From this point on things went uphill. More songs got licensed, most notably The Desperate Man by Victoria Secret. 2 albums, a wedding crisis, a break-up, a solo project (or two) and a reconciliation later, The Black Keys settled at the legendary Muscle Shoals Studio in Alabama to record Brothers. In search of something outside town and with a Southern feel to it, Muscle Shoals, once home to the likes of The Rolling Stones, Willie Nelson and Aretha Franklin, hadn't been used as a studio for over 25 years. And although nothing but an empty building and Carney, who had just broken up with his wife after a 9 year relationship, claimed: "the last place I wanted to be was the middle of fucking nowhere in Alabama", the sessions were quite productive. Pivotal in Carney's and Auerbach's relationship was Next Girl - the first song they recorded - that Auerbach, even though he hated Carney's ex wife, wrote for his longtime pal. The two singles from Brothers, Tighten Up and Howlin' for You were licensed to sports and video games such as FIFA11, NHL11 and Guitar Hero Live, a Subaru, a Galaxy Note 8 and a Honda CRV commercial, over 20 films / TV series and both MLB's Toronto Blue Jays and NHL's Arizona Coyotes used it as their home run / goal song. That's major exposure! And here's what that brings: 1,500,000 copies sold world wide! Ideals set aside, 'cause someone's gotta put food on the table.
Everlasting Light
Next Girl
Tighten Up
Howlin' for You
She's Long Gone
Black Mud
The Only One
Too Afraid to Love You
Ten Cent Pistol
Sinister Kid
The Go Getter
I'm Not the One
Unknown Brother
Never Gonna Give You Up
These Days


Black Dub
Black Dub

posted [03.11.2017]
released [2010]
[sub]genre:

rating:





Comment:

I always admired the brittle poet dreamer Chris Whitley was, and I still do. The first time I took note of him having a daughter was when she sang backing vocals on his 1997 single Automatic. She was only 10 years old at that time and I never suspected this Belgium born would evolve into a full-blown artist. Trixie began playing the drums at age 10 and started touring theatre and dance companies at age 11. At 14 she gained name as DJ in the rave scene before she returned to New York age 17. Her first EP, released in 2008, triggered an invitation from Daniel Lanois. The same Daniel Lanois who landed Chris Whitley a record deal back in 1988. Their collaboration on I'd Rather Go Blind provoked a buzz and with the addition of Daryl Johnson (bass) and Brian Blade (drums) Black Dub was born. As Lanois, Johnson and Blade previously worked with U2, Neil Young, Bob Dylan, Norah Jones, Joni Mitchell, The Neville Brothers, Brian Eno and Emmylou Harris - to name but a few - Black Dub was soon dubbed supergroup. On the other hand Johnson and Blade performed on most of Lanois previous solo releases, and as all except two songs are written by Lanois, Black Dub could be labelled a solo project with a girl singer. Anyhow, Black Dub toured as a band and it did not prevent Trixie establishing herself as an independent artist. The project's name refers to Lanois' love for Jamaica; just close your eyes and Silverado takes you there. Black Dub blends rock, gospel, blues, jazz and reggae, where Trixie adds the soul and rough edges. And that's no luxury. The tracks themselves are so perfectly arranged and smoothly produced that things get somewhat sterile at times. The bassline on I Believe in You is insane, Surely straight from the heart and Silverado plain comfort. Ring the Alarm/Last Time, a Tenor Saw dancehall cover and a band effort groove and the final 3 tracks; a gospel (Canaan), New Orleans (Sing) and freaky rock instrumental (Sirens) could be left out to make it an exceptional 6-track EP. However Trixie makes up for all of that. She walks her own path, yet she reminds me of her father in many ways.
Love Lives
I Believe in You
Ring the Alarm
Last Time
Surely
Nomad
Slow Baby
Silverado
Canaan
Sing
Sirens


The Black Crowes
Greatest Hits 1990–1999:
A Tribute to a Work in Progress...

posted [26.11.2017]
released [2000]
[sub]genre:
southern rock

rating:





Comment:

A best of album in the middle of a musical career is usually a record label only decision, money-driven. And indeed the brother lead The Black Crowes' 5 album deal with American Recordings ran to an end. Six singles reaching US rock chart number 1 and close to 20 entering top 20 sounds like a business case. But the band wasn't done doing music, as the subtitle resembles. However in retrospect The Black Crowes' creative heydays do lie in this period and more specific with their first two releases: $hake Your Money Maker selling over 5.000.000 and Southern Harmony and Musical Companion over 2.000.000 copies in the US only. Greatest Hits 1990–1999: A Tribute to a Work in Progress... is a chronological overview of their unique blend of rhythm 'n blues, marijuana, smoke-and-gravel vocals and Afghan rugs. Hard to Handle actually being an Otis Redding original - I was unaware for a long time - points out the influence soul music had on their signature sound. The ZZ Top-ish muscle car tunes Kickin' My Heart Around and Go Faster that sneak on board towards the end of this compilation, however, are not my cup of tea. From 2000 onwards The Black Crowes released three more studio albums, a couple of live albums and two compilations. One with unreleased material and the other with reworked acoustic versions. The band toured extensively, went on hiatus twice until the final breakup followed early 2015. Though not a part of any 90s pivotal music genres (grunge, nu-metal or indie) The Black Crowes stood out and delivered a timeless body of work, that should be present in everyones music collection.
Jealous Again
Twice As Hard
Hard to Handle
She Talks to Angels
Remedy
Sting Me
Thorn in My Pride
Bad Luck Blue Eyes Goodbye
A Conspiracy
Wiser Time
Good Friday
Blackberry
Kickin' My Heart Around
Go Faster
Only a Fool
By Your Side