Now listening to:
The Boxer Rebellion - Diamonds


---
Upcoming reviews:
Paul Brady - Spirits Colliding
The Brandos - Over the Border
The Breeders - Cannonball


---
Upcoming releases:
11/16 Mumford & Sons - Delta
11/23 Jacco Gardner - Somnium
11/30 Jeff Tweedy - Warm
11/30 David Bowie - Glastonbury 2000
12/14 Volbeat - Let's Boogie
01/18 Sharon van Etten - Remind Me Tomorrow
01/18 De Staat - Bubble Gum
02/01 Beirut - Gallipoli
02/15 Ry X - Unfurl


---
Latest buys/gifts:
Broeder Dieleman - Komma
The Breeders - Last Splash
Alamo Race Track - Swan Lake
The Breeders - Do You Love Me Now
The Breeders - Cannonball


---
Upcoming shows:
---
Recently visited shows:
03/11
27/10
20/10
12/10
20 &
21/09


Het Zesde Metaal, Wardrobe
Saint Agnes, Joan Franka
Frank Turner, Pup, Xylaroo
Broeder Dieleman
Ecca Vandal, Ocean Alley, Cleopatrick, Tamino, LIFE, Faces on TV, Royaume, Milkywhale, Christof van der Ven, Ane Brun
---
9 of my personal favorites:
Anywhen - The Opiates
Afghan Whigs - Gentlemen
Deep Purple - Made in Japan
Ane Brun - My Temporary Dive
Madrugada - The Deep End
Kashmir - No Balance Palace
Noir Desir - Des Visages des Figures
Band of Horses - Cease to Begin
Black Atlantic - Darkling, I Listen


---
Currently reading:
De Beste Muziek Verhalen van 1945 tot Nu
samengesteld en ingeleid door Leon Verdonschot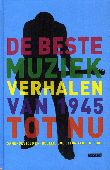 ---
Websites:
Best Kept Secret Festival
Breda Barst
Cross-Linx
Grasnapolsky
Haldern Pop Festival
Incubate
Metropolis
Naked Song Festival
Totaalfestival Bladel
3 voor 12 luisterpaal
Alt*Country*NL
---
Clubs:
Willem II, Den Bosch
Roepaen, Ottersum
Mezz, Breda
013, Tilburg
Effenaar, Eindhoven
Rotown, Rotterdam


---
Complete CD list
download in Excel format




The Boxer Rebellion
Promises

posted [11.11.2018]
released [2013]
[sub]genre: Alt Rock

rating:





Comment:

The Boxer Rebillion was an anti-foreign, anti-colonial and anti-Christian uprising that took place in China between 1899 and 1901, according to Wikipedia. Rather anti. In an interview on the MV Remix Rock blog Adam Harrison explains that it was only due to the difficulty of finding a new band name that they ended up in a historical encyclopedia. The Boxer Rebellion was chosen for no other reason than the sound of it. Tennessee born and bred Nathan Nicholson who plays keyboards, guitar and sings with the band had left his hometown to move to London after the death of his mother. Nathan befriended guitarist Todd Howe through a musicians website. Their first band Slippermen took off with the addition of Piers Hewitt on drums and Rob Loflin on bass, later to be replaced by Harrison. To cut a long story short Slippermen received little commercial succes, so the four reworked their sound and renamed their band. After opening slots for A Perfect Circle, Lenny Kravitz, The Cooper Temple Clause and Keane, Poptones offered the band their first (and only) recording deal. Two weeks after releasing their debut the Poptones label imploded, leaving the band unsigned ever since. From that moment on the band funded their tours and recording sessions themselves. Their 2009 full length Union was released directly on iTunes without a physical copy in stores, simply because the band couldn't afford it. And as a result the album could not enter the UK charts. That's when the rebellion against 'the system' started to make sense. The band however didn't go unnoticed and songs were used in movies, series, commercials and video games. In 2013 the release of Promises' first single Diamonds drew the attention of Dutch radio DJs. The song became MegaHit and after extensive airplay ended as Daft Punk's Get Lucky runner up on the song of the year contest. That's probably how it ended up on my pile. On Promises the band blends The Killers (Always) and the Verve with some U2 (Fragile) influences resulting in anything from melodic ballads to big stage anthems (Dream and Promises). Pleasant mainstream alternative but could do with just a bit more anti.
Diamonds
Fragile
Always
Take Me Back
Low
Keep Moving
New York
Safe House
You Belong to Me
Dream
Promises


Bonnie Prince Billy
Best Troubadour

posted [09.10.2018]
released [2017]
[sub]genre: country

rating:





Comment:

Bonnie Prince Billy - though a mysterious man - always made a modest impression on me. So, he made me frown when he named his latest release Best Troubadour. If he indeed was referring to himself, I might've needed to reconsider my personal opinion on the man. Best Troubadour is not about Bonnie Prince Billy, but his salute to one of the last country music outlaws, Merle Haggard, who died on his 79th birthday just a year before. Billy had been working on a live set of Haggard songs as early as 2015. So a posthumus tribute was never the intention. Though Billy chose songs from Haggard's entire 50 year spanning career, he shows specific interest in the 1980s material. Song undervalued due to the post-outlaw production fashion of the time, but next level songwriting. Bonnie Prince Billies lo-fi indie folk arrangements showcase the essence of their beauty. Hazy female vocals and David Rawlins-like guitar playing, a saxophone that reminds me of Van Morrison and flute overdubs that somehow tend to make me nervous all contribute to my curiousity for the man Haggard, a rebel by birth, trouble his middle name. A fight the system kinda guy, who bought himself out of a record deal when the company refused to release Me and Cripple Soldiers Give a Damn. The man who called Gram Parsons a pussy; a good writer, but just a long haired kid, when withdrawing from producing his first solo album. Okay, calling Gram Parsons a wooz made me frown once more, but him performing Townes van Zandt and Blaze Foley songs made up for that. Bonnie Prince Billy does him - and Blaze Foley - proud. Salute!
The Fugitive
I'm Always on a Mountain when I Fall
The Day the Rains Came
Haggard (Like I've Never Been Before)
I Always Get Lucky With You
Leonard
My Old Pal
Roses in the Winter
Some of Us Fly
Wouldn't That Be Something
Pray
That's The Way Love Goes
Nobody's Darling
What I Hate (exerpt)
I Am What I Am
If I Could Only Fly


Bohren & der Club of Gore
Beileid EP

posted [20.08.2018]
released [2011]
[sub]genre: progressive pop

rating:





Comment:

Imagine a late October evening. Trees shed their leaves. It's dark. It has just stopped raining. Lanterns reflect their light in puddles. You walk towards the station, last train home. Home, where no one awaits you. Bohren on your headphones. You feel as alone as lonely will ever get.

It's 1988 when Benning, Gass, Rodenberg and Henseleit start playing together in hardcore bands such as 7 Inch Boots and Chronical Diarrhoea. A common love for anything extreme like grindcore, hardcore, death and doom metal lays the foundation under what Bohren in 1992 would eventually invent as doom ridden jazz or more precise an unholy ambient mixture of slow jazz ballads, Black Sabbath doom and down-tuned Autopsy sounds. In 1993 the band added & der Club of Gore to their name as a reference to the Dutch band Gore, who inspired the men to play instrumental music. As Reiner Henseleit left Bohren in 1996 and Christoph Clöser joined in 1997, saxophone, piano and vibraphone replaced guitar. Beileid is as typical a Bohren & der Club of Gore recording as it isn't. First of all it's spooky, it's gloomy, it's a film noir soundtrack; it makes me crave for autumn; it makes me want to smoke elegantly. And most of Bohren & der Club of Gore releases have some sort of morbid humour to them. In this instance the artwork and the title of the opening track. So you think Queen's Who Wants To Live Forever was a tragic song... On the other hand it also features their first non-instrumental track. A bizarre make-over of Warlocks 1985 metal anthem Catch My Heart. The band recruited Faith No More's Mike Patton - who is also known for his experimental, improvisational, avant-garde, mathcore side projects - to lay down the vocals. Bohren & der Club of Gore ft Mike Patton's version of the song doesn't resemble the original in any way. Judge for yourself.

Although the band tours regularly and has been visiting the Netherlands lately I never attended a show. Mainly because there's no one who wants to join me. Everyone's sort of afraid. I guess it'll happen, one day, late October.
Zombies Never Die (Blues)
Catch My Heart
Beileid