Now listening to:
Bohren & der Club of Gore -
Zombies Never Die (Blues)


---
Upcoming reviews:
Bonnie Prince Billy - Best Troubadour
The Boxer Rebellion - Promises
Paul Brady - Spirits Colliding


---
Upcoming releases:
24/08 Interpol - Marauder
31/08 Sophie Hunger - Molecules
07/09 Paul McCartney - Egypt Station
14/09 Low - Double Negative
21/09 Villagers - Art of Pretending to Swim
21/09 Christine and the Queens - Chris
28/09 Nick Cave - Distant Sky
28/09 Joy Formidable - Aaarth
28/09 Tom Petty - An American Treasure
12/10 Thomas Dybdahl - All These Things


---
Latest buys/gifts:
Alamo Race Track - Swan Lake
The Breeders - Do You Love Me Now
The Breeders - Cannonball
Black Atlantic - Send This Home
Big Joe Williams - Blues Masters


---
Upcoming shows:
21/09
22/09
12/10
20/10
27/10
03/11
Reeperbahn Festival [Hamburg]
Reeperbahn Festival [Hamburg]
Broeder Dieleman [Walhalla, Rotterdam]
Frank Turner [013, Tilburg]
Saint Agnes [V11, Rotterdam]
Het Zesde Metaal [Gebouw-T, Bergen op Zoom]
---
Recently visited shows:
27/06
22/04
14/04
09/03
28/11

Nine Inch Nails, Black Moth Super Rainbow
Dries
Flip & de Noormannen
Oysterband
Benjamin Clementine

---
9 of my personal favorites:
Anywhen - The Opiates
Afghan Whigs - Gentlemen
Deep Purple - Made in Japan
Ane Brun - My Temporary Dive
Madrugada - The Deep End
Kashmir - No Balance Palace
Noir Desir - Des Visages des Figures
Band of Horses - Cease to Begin
Black Atlantic - Darkling, I Listen


---
Currently reading:
De Beste Muziek Verhalen van 1945 tot Nu
samengesteld en ingeleid door Leon Verdonschot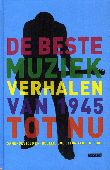 ---
Websites:
Best Kept Secret Festival
Breda Barst
Cross-Linx
Grasnapolsky
Haldern Pop Festival
Incubate
Metropolis
Naked Song Festival
Totaalfestival Bladel
3 voor 12 luisterpaal
Alt*Country*NL
---
Clubs:
Willem II, Den Bosch
Roepaen, Ottersum
Mezz, Breda
013, Tilburg
Effenaar, Eindhoven
Rotown, Rotterdam


---
Complete CD list
download in Excel format




Bohren & der Club of Gore
Beileid EP

posted [20.08.2018]
released [2011]
[sub]genre: progressive pop

rating:





Comment:

Imagine a late October evening. Trees shed their leaves. It's dark. It has just stopped raining. Lanterns reflect their light in puddles. You walk towards the station, last train home. Home, where no one awaits you. Bohren on your headphones. You feel as alone as lonely will ever get.

It's 1988 when Benning, Gass, Rodenberg and Henseleit start playing together in hardcore bands such as 7 Inch Boots and Chronical Diarrhoea. A common love for anything extreme like grindcore, hardcore, death and doom metal lays the foundation under what Bohren in 1992 would eventually invent as doom ridden jazz or more precise an unholy ambient mixture of slow jazz ballads, Black Sabbath doom and down-tuned Autopsy sounds. In 1993 the band added & der Club of Gore to their name as a reference to the Dutch band Gore, who inspired the men to play instrumental music. As Reiner Henseleit left Bohren in 1996 and Christoph Clöser joined in 1997, saxophone, piano and vibraphone replaced guitar. Beileid is as typical a Bohren & der Club of Gore recording as it isn't. First of all it's spooky, it's gloomy, it's a film noir soundtrack; it makes me crave for autumn; it makes me want to smoke elegantly. And most of Bohren & der Club of Gore releases have some sort of morbid humour to them. In this instance the artwork and the title of the opening track. So you think Queen's Who Wants To Live Forever was a tragic song... On the other hand it also features their first non-instrumental track. A bizarre make-over of Warlocks 1985 metal anthem Catch My Heart. The band recruited Faith No More's Mike Patton - who is also known for his experimental, improvisational, avant-garde, mathcore side projects - to lay down the vocals. Bohren & der Club of Gore ft Mike Patton's version of the song doesn't resemble the original in any way. Judge for yourself.

Although the band tours regularly and has been visiting the Netherlands lately I never attended a show. Mainly because there's no one who wants to join me. Everyone's sort of afraid. I guess it'll happen, one day, late October.
Zombies Never Die (Blues)
Catch My Heart
Beileid


Blue Rodeo
Diamond Mine

posted [31.07.2018]
released [1989]
[sub]genre: Canadiana

rating:





Comment:

If The Band and Neil Young were refused competing, Blue Rodeo may only be tailgazing Cowboy Junkies at the biggest name in Canadian country rock election. In business for over 30 years, having recorded 15 full-length albums, sold over 4 million records and won 11 Juno awards, Blue Rodeo earned that 2012 spot in the Canadian Music Hall of Fame. Strangely enough their Wikipedia page hasn't that much to tell. Formed in 1984 by highschool friends Cuddy and Keelor, the band soon gained a following in the Toronto area. Not just fans but also friends. As a result Keelor's then girlfriend appeared in the music video Try that rocketed to no 1. Thus expectations were high on Blue Rodeo's second release Diamond Mine. Remember it's late 80s. Oversized selfpity ("can't stand the sight of myself, lying in bed all day with the curtains drawn") in the piano ballads House of Dreams and Girl of Mine affirm the timeframe. Bob Wiseman's intentions on adding jazzy interludes (track 1, 4, 9) are unclear. But apart from that Cuddy and Keelor show great songwriting craftmanship. Socially engaged and politically enraged ("I hope that I never find what you call good conscience or peace of mind; as another man dies for God and country"), the boys aren't dodging a fucked up romance ("well I thought she was mine, but she was just passing time"). A great psychedelic live feel on the title track, a set of sing-a-longs with anthemic ambitions and a song that could've been Steve Earle writing (One Day) complete the disc. With the ballads and interludes in the bin an 11 or 12 track wrap up would've nailed it just right.
Swells
God and Country
How Long
Blues Piano
Love and Understanding
Girl of Mine
Diamond Mine
Now and Forever
Percussive Piano
House of Dreams
Nice Try
Fall in Line
One Day
Florida
Fuse
The Ballad of the Dime Store Greaser and the Blonde Mona Lisa


Scrapper Blackwell
Hard Time Blues

posted [08.04.2018]
released [2002]
[sub]genre: chicago and piedmont blues

rating:





Comment:

Though I had my share of blues, I'm still pretty new to the genre. In the nineties BB King, John Lee Hooker, Eric Clapton and Gary Moore took a popularized form to mainstream radio. But it wasn't until Robert Johnson's myth crossed my road that I learned about the pre-war blues founding fathers and mothers: Blind Lemon Jefferson, Charley Patton, Leadbelly, Robert Johnson, Son House, Tampa Red, Big Bill Broonzy and Bessie Smith, but Scrapper Blackwell isn't on any of these lists. Blackwell recorded his main body of work between 1928 en 1935 as a solo artist, but also as part of a duo with pianist Leroy Carr. Their love for music and moonshine brought Blackwell and Carr together. One liquor producing bootlegger during the prohibition and the other liquor lover in search of a guitar player. Their first joint effort How Long, How Long Blues, re-recorded as How Long Has That Evening Train Been Gone? became the biggest nationwide blues hit in 1928. And from there Blackwel was on top of the charts for merely seven years. With Carr Blackwell set the standard for every piano/guitar blues combination throughout the 30s. Blackwell, a contemporary of Robert Johnson, witnessed his Kokomo Blues being reworked by Kokomo Arnold into Original Old Kokomo Blues that subsequently got reworked by Johnson into Sweet Home Chicago. And in modern times Eric Clapton covered his version of Bessie Smith's Nobody Knows You When You're Down and Out almost note for note. Blackwell was known for being withdrawn and hard to work with. A dispute over songwriting credits caused the end of Carr and Blackwell's recording carreer. Both musicians left the studio early 1935 and Carr died 2 months later due to heavy drinking. Blackwell recorded an ode to his accomplice titled My Old Pal Blues, to disappear from the music scene not much after. Scrapper Blackwell played electric guitar way before it was invented. Just listen to the punchy playing on Barrelhouse Woman. Isn't it strange nobody really remembers him these days?
Trouble Blues
Blue Day Blues
Penal Farm Blues
Hard Time Blues
Back Door Blues
Kokomo Blues
Down South Blues
Trouble Blues
How Long Has That Evening Train Been Gone?
I Believe I'll Make A Change
Big Four Blues
It's Too Short
Midnight Hour Blues
Mean Mistreater Mama
Blues Night Blues
Barrelhouse Woman
Rocks In My Bed
Tight Time Blues